$228.41
SKU: ATO-IW-VT503
Brushless electric impact wrench, cordless, equipped with 21V 3Ah or 36V 4Ah rechargeable Lithium-ion battery and 12.7mm (1/2 inch) square drive, comes with adjustable no-load speed 1600/2100/2800 RPM, produces high torque up to 360Nm and up to 3500 impacts per minute, ideal for automotive and other heavy-duty applications.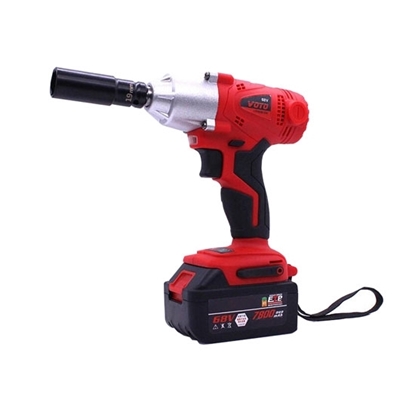 $165.42
SKU: ATO-IW-VT502
Electric impact wrench with 12.7mm (1/2-in) square drive, delivers torque up to 320Nm, no-load speed up to 2800 RPM and 3200 IPM, powered by lithium-ion battery with optional capacity 21V 3Ah or 36V 4Ah for long running time, high torque and high speed, compact and light design, best cordless impact wrench for automotive and other applications.
The impact wrench is a common power tool used to tighten and loosen bolts and nuts. ATO electric impact wrenches are designed to deliver high torque up to 320Nm/360Nm and spin up to 2800 RPM at no load with high durability and reliability. The cordless impact wrenches are powered by large-capacity rechargeable lithium-ion batteries, long working time and convenient to carry around. The brushless impact wrench with adjustable speed is also available. These powerful impact wrenches are best for a variety of heavy-duty applications like automotive, engineering construction, equipment maintenance and so on.