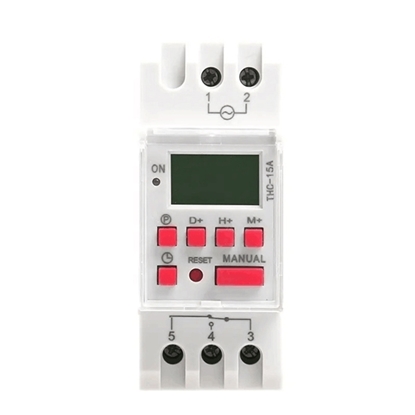 15 amp timer switch for sale online. It is a programmable timer switch, available with a lithium battery, 12 volt/24 volt DC, 220 volt/110 volt AC and 1NO+1NC contact. DIN rail timer switch can automatically turn on and off lights or various electrical equipment.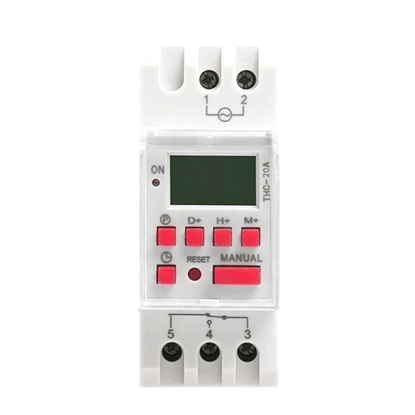 Get a 12V DC electric timer switch at low price, 24V DC/220V AC/110V AC is also available. 20 amp weekly programmable timer switch can be used to control lighting, light boxes, neon lights, production equipment, agriculture, aquaculture, etc. 24 hour digital timer switch, 1NO+1NC contact, rail installation, strong anti-interference.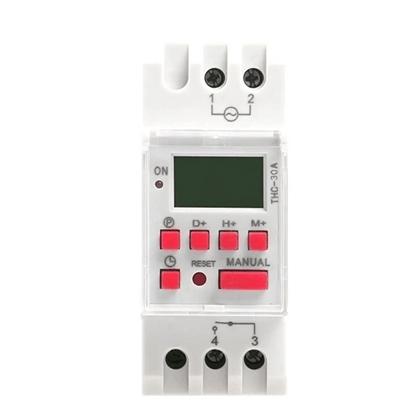 The provided 30 amp digital timer switch with 12/24 volt DC and 220/110 volt AC for selection, 7 day 24 hours programmable timer switch, 1NO contact, rail installation, strong anti-interference, suitable for turning on and off devices automatically.
15 amp, 20 amp and 30 amp digital timer switches are designed to provide precise control over your electrical devices. With options for 12V DC, 24V DC, 220V DC, and 110V DC, it caters to a wide range of voltage requirements. The 7-day programmable timer switch allows you to effortlessly set a time schedule with 16 set on/off cycles, and portable din rail timer switch ensures easy installation and reliable performance. Buy an ATO automatic timer switch for efficient energy management and automated control of your electrical systems.