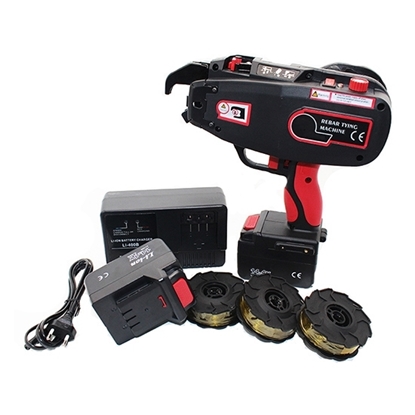 $1,669.38
SKU: ATO-RTM-144
Portable tier machine is used for automatic rebar tying. It is equipped with a 14.4V battery, rebar binding range in construction work is 4-28/45/58mm. Automatic rebar tying tool can tie 3500 knots per charge, suitable for steel bar, floor pipe, heating floor mesh, etc.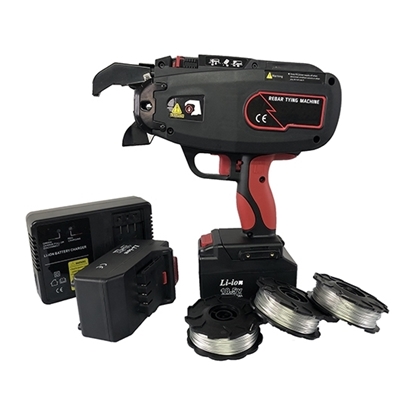 $1,654.92
SKU: ATO-RTM-185
Rebar tying machine is an automatic machine with a built-in micro-controller circuit board and an 18.5-volt battery, suitable for 4-58mm/8-45mm/8-58mm diameter rebar, widely used in construction engineering to replace manual rebar binding.
$1,598.84
SKU: ATO-RTM-96
Low price rebar tying machine for sale. It comes with a binding reinforcement range 4-28mm/45mm/58mm, powered by a 9V NI-MH battery, number of knots per charge up to 1400 knots. High-efficiency automatic rebar-tying tool could drastically lower the work strength and save manpower.
Automatic rebar strapping machines for sale on ATO.com. The rebar tier machine is a hand-held battery high-speed steel bar binding tool, which is used for binding steel bars, round pipes, floor heating nets, etc., and is powered by lithium batteries or nickel-metal hydride batteries. ATO provides good price 9V/14V/18V rebar binding machines with rebar diameters of 4~28mm/45mm/58mm. The efficiency of the automatic rebar tier is 3-4 times of manual efficiency, which can save a lot of manpower and greatly reduce the labor intensity of workers.