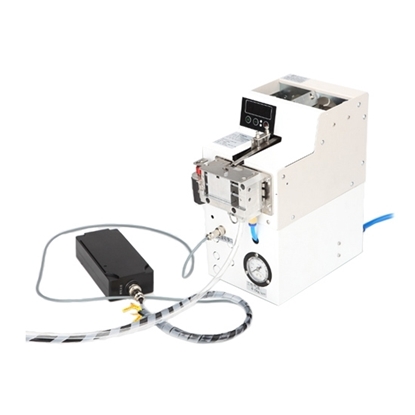 $2,876.98
SKU: ATO-ASF-H2
Air-blowing type automatic screw feeder machine, AC 100~240V working voltage, 50 watt rated power, adjustable 5~6kg.f/cm2 working pressure and 50~70pcs/min screw locking speed. Automatic screw feeder is suitable for locking various screws with 2.7~25mm total length, M1.0~M6.0 screw diameter, 1.0-12.0mm nut diameter.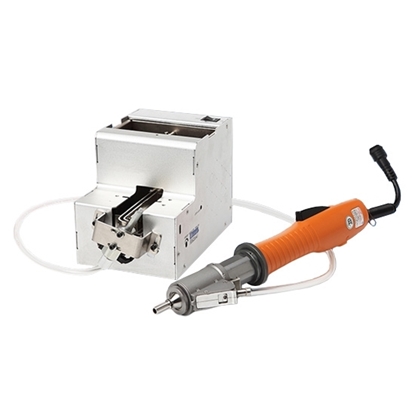 $2,436.78
SKU: ATO-ASF-H1
Handheld automatic screw feeder is specially designed for locking different types of screw. The basic range of screw feeder application is 4-16mm total length of screw, 2.3-8.0mm diameter and 0.5-3.5mm thickness of nut. Handheld automatic screw feeder is mainly used in electronic, plastic, toys, electrical equipment and communication equipment of automatic assembly lines, such as assembly lines of mobile phones, hard disks, keyboards, computers, DVDs, household fans and the other small home appliances.
32VDC brushless electric screwdriver is dedicated to automatic screw feeders. It can be applied to handheld automatic screw feeder, or installed on a three-axis automatic screw feeding system individually or in combination. Electric screwdriver with adjustable torque knob can be used for locking screw of 4-16mm screw length and 2.3-8.0mm nut diameter.
A screw feeder is a small automatic screw locking machine, which can replace human hands with an automatic mechanism to complete the taking, placing, and tightening of screws. Its action structure can be divided into two parts: feeding device and electric screwdriver. The feeding device is responsible for screening and providing screws, and the electric screwdriver is responsible for taking screws and locking screws. The design of the screw feeder not only improves the work efficiency but also reduces the manual work intensity. According to replace the screwdriver bits and adjust the feeding track, the automatic screw feeder can achieve the purpose of locking multi types of screws by one machine.
Screw feeder can be divided into handheld automatic screw feeder and fully automatic screw feeding machine. The handheld automatic screw feeders have been widely used in the assembly line of small household appliances and electronic products due to small size, lightweight, easy installation, operation and maintenance.  Fully automatic screw feeding machine is to install a brushless electric screwdriver on a robotic arm or a multi-axis workbench to realize unmanned monitoring and automatic assembly line operations.