Proximity sensors & switches are divided into inductive proximity sensor, capacitive proximity sensor, magnetic proximity sensor, analog proximity sensor and Hall proximity sensor. Proximity sensor can support using with PLC, SCM, Sr circuit, Electronic counter, solid state relay, miniature relay and other products. In an automatic control system, proximity sensor can be used as a device for the limit, count, positioning control and automatic protection.
Proximity sensor has a small size, cheap price, fast frequency response, wide voltage range, anti-interference ability, long life, low power consumption, no mechanical wear, no sparks, no noise, corrosion resistance, vibration resistance and other characteristics. So proximity sensor can be used in poor work environments.
Proximity Sensor Types on ATO.com


Inductive Proximity Sensor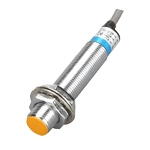 The inductive proximity sensor consists of a high-frequency oscillation circuit, a detection circuit, an amplifying circuit, a shaping circuit and an output circuit. The sensing element used for detection is the detection coil, which is an integral part of the oscillating circuit.
Capacitive Proximity Sensor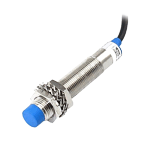 Capacitive sensors are constructed from many different media, such as copper, indium tin oxide (ITO), and printing inks. Copper capacitive sensors can be implemented on standard FR4 PCBs as well as flexible materials. ITO allows up to 90% transparency for capacitive sensors (for one-layer solutions such as touch phone screens).
Magnetic Proximity Sensor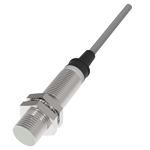 Hall magnetic proximity sensor is a non-contact position detection switch with the function of converting a magnetic quantity signal into an electrical signal. ATO magnetic proximity sensors are at a low price, providing M8, M12, and M18 thread sizes for you to choose from, NPN/ PNP, and NO/ NC signal output, which are mainly used for special-purpose machinery, automatic controls, packaging and conveyor systems.
Advantages of Proximity Switch

The proximity sensor belongs to non-contact measurement, so it wouldn't wear or damage the detection objects.
As the proximity sensor adopts non-contact output, its service life can be extended. The NPN/PNP output it adopts has no effect on the service life of contacts.
The proximity sensor is not affected by the stains, oil and water on the detection objects.
The high-speed response of the proximity switch can be 3 kHz.
 Limit Switch vs. Proximity Sensor & Switch

Proximity sensors are non-contact switches with long life and are suitable for passing objects. Limit switches are contact switches. Due to the internal contacts, the working life is relatively shorter.
Limit switches are used for position detection in one direction. For two-way position detection, using a proximity sensor is better.
Use limit switch for protection function. Use a proximity sensor to detect when an object passes a certain point.
The limit switch usually has 1 NO + 1 NC contact. Generally, only one group of contacts is used, so there are 2 wires. Proximity sensors generally adopt 2-wire, 3-wire and 4-wire, so they have more wires than limited switches. Some proximity sensors have to confirm it is PNP or NPN based on the connected equipment.

How to Change the PNP Proximity Sensor to NPN?
The polarity of the proximity sensor has two types, PNP and NPN. The principle of PNP and NPN sensors is to use the saturation and cut-off of triodes to output two states, which belong to switch sensors, but the output signals are diametrically opposite. high level and low level. NPN output is low level 0, and PNP output is a high level 1. The following video shows you how to change the PNP (NPN) type proximity sensor to the NPN (PNP) type.