Static eliminator is through the high voltage power generator to produce a certain value of high voltage applied to the discharge needle, positive and negative electrostatic neutralization, negative and positive electrostatic neutralization so as to eliminate static and prevent static purposes.
This ATO static electricity eliminator is the most advanced DC ion fan in the international market. The main advantages are: high power efficiency (the full load working power of DC fan is 20W, which is only equivalent to the power of one small energy saving lamp; The voltage balance is stable. When the test distance is 30cm, the static ion balance of DC fan can reach 0 ± within 5V (Class A), it is the highest level of antistatic capacity. The DC ion fan has strong power dissipation capacity, and 1kV static electricity can be eliminated to 100V within 1 second.
Static eliminator is suitable for circuit board, plastic film, electroplating parts, coating, non-ferrous metal plate, wire, sheet production and other industries in various processes of electrostatic dust removal.
Static Eliminator Working Principle: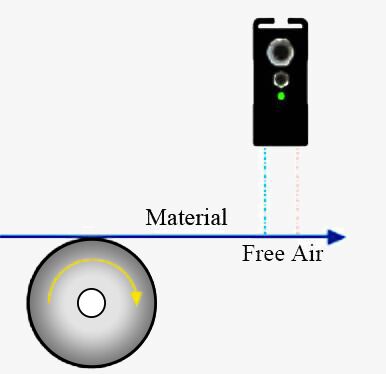 Static eliminator means a certain value of high pressure generated by high voltage power generator applied to put on the electric acupuncture, because put around the curative effect of point discharge ionization air and generate the same amount of positive and negative ions, through the air to make the same amount of positive and negative ions to the need to eliminate electrostatic space or object, the positive ions and negative electrostatic neutralization, negative ions neutralize with positive static electricity so as to eliminate static electricity and prevent static electricity.
It is composed of high voltage power generator and discharge electrode (generally made of ion needle), through the tip of high voltage corona discharge ionization of air into a large number of positive and negative ions, and then the wind blows a large number of positive and negative ions to the surface of the object to neutralize static electricity, or directly put the static eliminator near the surface of the object to neutralize static electricity.
Passive control systems are those systems that reduce surface electrostatic charge by absorbing surface electrostatic charge associated with static electricity. In this two types, active static control schemes are much more effective because they not only reduce static but eliminate it.
The most common active solutions are ionizing or forming ions. Ionization neutralizes the unbalanced charge, eliminating any particle attraction that might create more static. Passive static control solutions including grounding and static induction. Grounding reduces static electricity by establishing a direct electrical connection to ground through which excess electrical charge can be discharged.
3 Points to Consider When Buying Static Eliminator:
Surface or Volumetric Charge. Static is normally a charge on the surface of a material and so relatively easy to neutralise. Sometimes the charge is inside the polymer. For example, due to intense fields produced by corona treating, or the multi-layer nature of some high-tech films. These volumetric charges are more difficult to neutralise. Static neutralisation may be possible only when the charge has had time to migrate to the surface.
Speed of the Material. Static generation is proportional to the speed of the material. Faster speeds create higher charges. The speed of the material also determines whether more than one static eliminator bar is required. Modern pulsed DC static eliminators are more powerful and can cope with higher speeds. Even so, more than one bar may be required, especially if the charge level is high. Passive static eliminators do not have a speed restriction.
Heat and Static. A plastic product is not electrically stable until it is relatively cool, 40 ºC – 50 ºC is a typical target figure for electrical stability. The significance of this is that it is possible for a hot moulding to regenerate some of the charge after neutralisation if it is still hot. This argues that static neutralisation should wait until the moulding has cooled to 40 ºC before neutralisation. However, the argument for neutralising the moulding as soon as possible is that it will prevent dust attraction from occurring. We often install small ionised air nozzles on robot arms to neutralise the moulding as soon as it is picked up. Using an ionised air nozzle or blower is beneficial as it helps cool the moulding as well as neutralise the static charge.