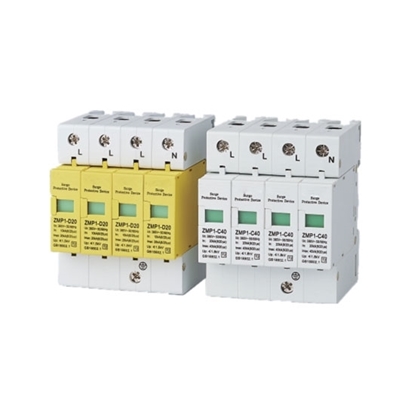 Low price surge protection device (SPD), Type 2 or Class II test level, selectable in nominal discharge current 10kA / 20kA / 30kA / 40kA with max. discharge current of 20kA / 40kA / 60kA / 80kA accordingly, 1 Pole/2 Pole/3 Pole/4 Pole SPD for options, DIN rail mounting, easy installation, compact size, good performance and best surge protector for your power supply system with rated voltage of 400V AC 50Hz/60Hz.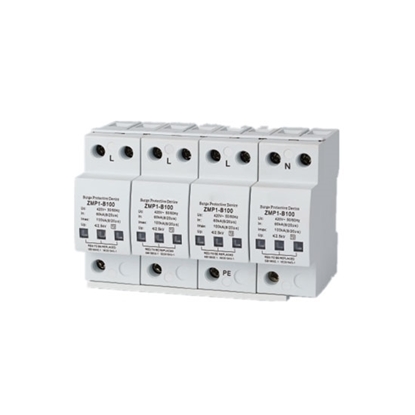 $72.94
SKU: ATO-SPD-100150
Best Type 2 Surge Protection Device for sale. Available with nominal/maximum discharge current 60kA/100kA, 80kA/120kA, 100kA/150kA , the SPD surge protector can provide protection for three-phase power system from lightning strikes and voltage surge, with fast response time, low residual voltage, visible color change for SPD aging invalidation, excellent performance and favorable price.
The surge protection device (SPD) is an electronic device that provides security protection for various electronic devices, instrumentation and communication lines. SPDs play a role to restrict the transient overvoltage that enters the power line and signal transmission line to the voltage range that the device or system can withstand, or to discharge powerful lightning current into the ground, so as to protect the equipment or systems from strikes. Due to its role, surge protection device is suitable for surge protection in residential, tertiary industrial and other industrial applications.
ATO offers a series of surge protection devices, Type 2 or Class II, DIN rail mount, with maximum discharge current 20kA, 40kA, 60kA, 80kA, 100kA, 120kA and 150kA for your choice, so as to meet your different requirements to protect your power system from the effects of lightning strike and transient overvoltage.