Signal isolator adopts DIN rail structure. It can input one or two channels of current/voltage/thermocouple/RTD/potentiometer signal, and output 1/2/3/4 channels of isolation linear current or voltage signal (4-20mA/0-20mA/0-10mA/0-5V/0-10V/1-5V). Signal isolator can also improve the electrical isolation performance between the input, output, and power supply. The signal isolator can suppress interference to the equipment, and protect input, output, and communication interface of transmitter, instrument, VFD, solenoid valve, PLC/DCS. The signal line of the signal isolator requires no common ground, which not only brings great convenience to the design and construction of the site, but also greatly enhances the stability and anti-interference ability of the detection and control loop signals, thereby improving the reliability of the entire system.
From $69.54
SKU: ATO-SIGNI-210E
Analog signal isolator has pluggable terminals, 13mm thickness, input/output isolation, fast response, low-power dissipation, low temperature drift. Signal isolator can connect to various types of signal acquisition device and industrial control device, such as PLC, analog acquisition card, VFD, power meter, electricity record meter, DCS, etc.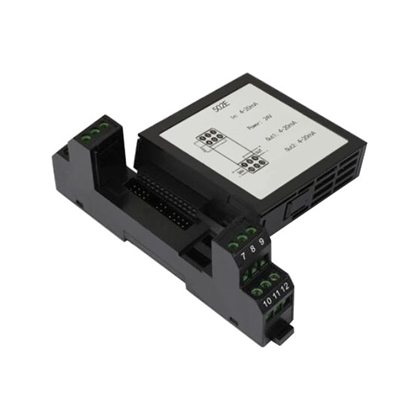 From $79.92
SKU: ATO-SIGNI-502E
Loop powered signal isolator is composed of pluggable PCB power board and separable isolating circuit module. It is suitable for industrial field with severe signal interference. Signal isolator adopts digital calibration, automatic zero calibration, DIN rail installation way and no potentiometer, with strong input/output/power supply isolation, fast response, low-power dissipation, and good anti-interference performance.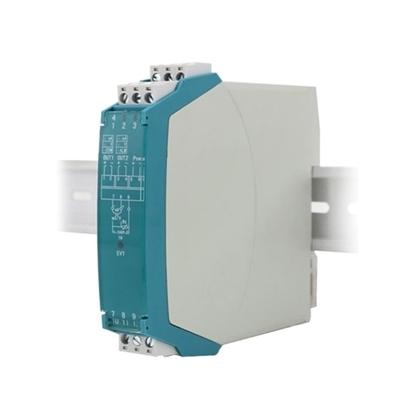 From $105.55
SKU: ATO-SIGNI-506E
Signal Isolator can support DC current/DC voltage/RTD sensor/thermocouple input signals, such as 4-20mA, 0-20mA, 0-10mA, 0-5V, 0-10V, 1-5V, etc. Signal isolator has pluggable terminals, external USB interface, optional LCD display and RS485 communication. USB interface can be connected with external programming device to set type of input temperature, transmitter range and other parameters. LCD display can show parameters of different channel, actual measured value, theoretical output value, unit and channel number by buttons.