5 Common Problems in Torque Sensor with Real-time Monitoring Software
Sat, Aug 20 by ATO.com
Torque sensor is a kind of precision measuring instrument for measuring various torque, rotational speed and mechanical power. Torque sensors convert physical changes in torque force into accurate electrical signals. Torque sensors can be applied in the manufacture of viscometers, electric torque wrenches. It has the advantages of high precision, fast frequency response, good reliability and long life.
With the development of the society, all the measurement signal conditioning is integrated into the sensor, so that it can perform diagnostic processing, including monitoring temperature and mechanical limit values. It can reduce failure time and prevent damage.
In this article, we will introduce some common problems in torque sensor working with real-time monitoring software.
This one is a digital rotary torque sensor sold in ATO industrial automation.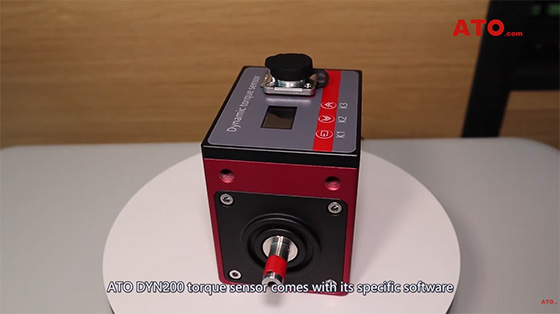 We have collected 5 problems regarding the torque sensor monitoring with software operation. In the following, we will introduce these problems in detail.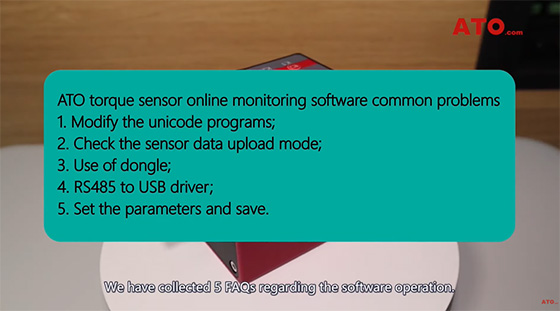 First: About Unicode program settings.
Open the Win 7 control panel. Find and click "change display language" and select the tab "Administrative" on the top of the open window, and locate the Current language for non-Unicode program. Click "change system locale" on the right below, and change English (United States) to Chinese (Simplified, PRC). Restart the computer (The same goes with Windows 10). Except that the tab in the control panel is renamed to "change date, time, or number formats".
Second: How to know data transmission mode of the torque sensor?
If it is shown that com mode is 0 (com mode=0), it means the sensor is running in the active uploading mode.
Third: Do I need to keep the dongle connected to the computer during operation?
Yes, it's necessary to make sure that the dongle keeps connected to the PC all along the operation.
Fourth: How to check whether the RS485 to USB conversion driver has been installed in the PC?
Open the device manager and check whether the serial port driver has been detected, and take note of the serial port number.
Fifth: How to run the software?
The dongle helps decrypt and activate the software. Select the second tab of in the left side bar and tick English and confirm it. Select the tab "setting" to set up the measurement system.
Then to the right, you can select the right COM port and baud rate. You can set the torque configuration down below. Remember to save the parameters before running or exiting the software. Select the tab "data collection" on the top. Click start and the program starts recording data.
If you want to know more about torque sensor monitor with real-time monitoring software, please click this video.