As a kind of most suitable motor in CNC field, Nema 34 stepper motors with high torque are available here. ATO provides two series of Nema 34 stepper motor: One is 2-phase stepper motor with 1.8° step angle, and another is 3-phase with 1.2° step angle. The holding torque differs from 2.8Nm to 12Nm for your selection. Buy a Nema 34 stepper motor on ATO.com online store and believe you can get one as you desired.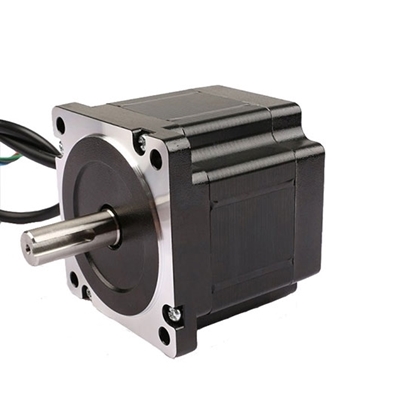 $108.31
SKU: ATO-STEP-2603445
High quality Stepper motor Nema 34 features 1.8 deg. step angle(200 steps/revolution). Each phase draws current 4.5A, allowing for holding torque of 2.8 Nm. Favorable price and manufacturer direct sale.