How to Change the Rated Current of Soft Starter?
Sun, Apr 17 by ATO.com
A soft starter is an additional device that can be added to a typical AC electric motor that will allow the motor to use a different startup method. The purpose of this device is to reduce the strain put on the motor during the typical power-up phase of a motor. To accomplish this, a soft starter will slowly and gradually begin applying increasing voltages to the motor. This allows for a smooth acceleration of power instead of a sudden and violent burst of power that could potentially cause damage to the motor and the machine as a whole.
It can protect our equipment, do you know how to change the rated current of it? Today we'll take the 11kW, 23A, 380VAC soft starter to show you.
Steps of change the rated current of soft starter
Step 1: Open parameter authority, FC=02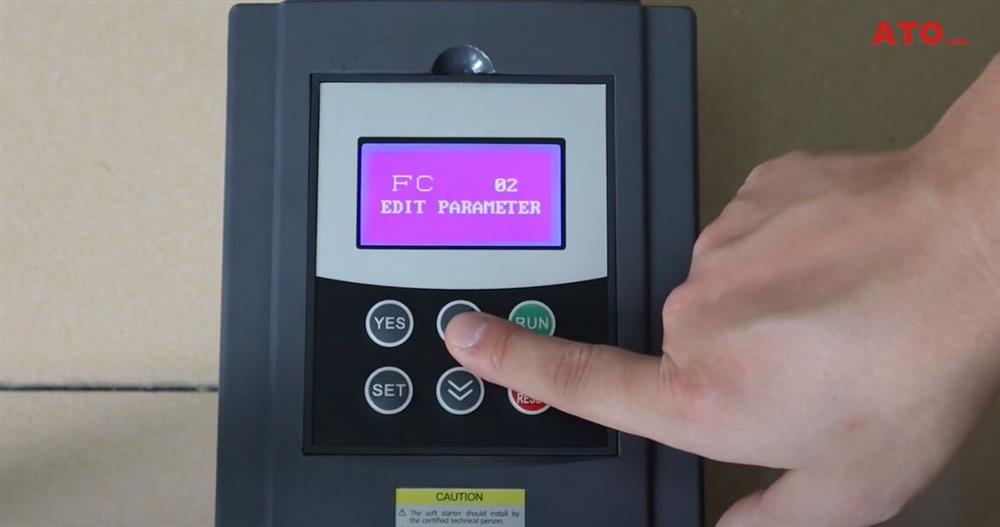 Step 2: Confirm taht the control mode is panel, FB=00

Step 3: Short 7-9-10, press ang hold SET to power on for 5s.
Step 4: Press YES, the press ⋀ to view the current range.
Step 5: Press the SET key continuously to increase the current range, press YES to confirm the modification.

NOTE: It is only used for testing, usually not used.
The following video is a detailed description of how to change the rated current of soft starter.