How to Use a Dual Channel PID Temperature Controller?
Mon, Mar 14 by ATO.com
Temperature controllers are very common field display instruments and are used in various industrial occasions. Our Dual Channel PID Temperature Controller has an RS485 interface, which can transmit temperature control information to the upper computer through the Modbus RTU protocol for unified information management.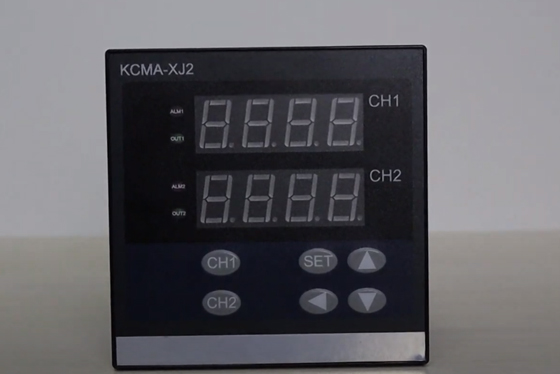 Using ATO dual channel PID temperautre controller with RS485-USB
Step 1: Connect the RS485 interface of the thermostat to the USB converter. The thermostat CH1 is connected with a Pt100 sensor, and CH2 is connected with a humidity sensor.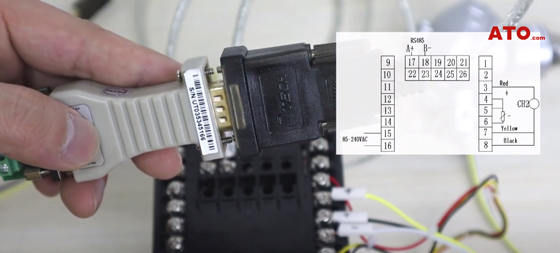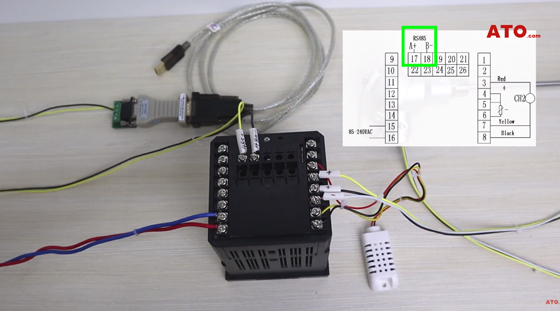 Step 2: Set the communication parameters of the instrument.

OPb=1, (the output mode is set to Modbus-RTU communication).
OPb=1, (RS485, Modbus-RTU communication protocol).
Add=1, (the instrument number is 1).
Add=1, (meter number is 1).
BAUD=9600 (baud rate).
BAUD=9600, (baud rate).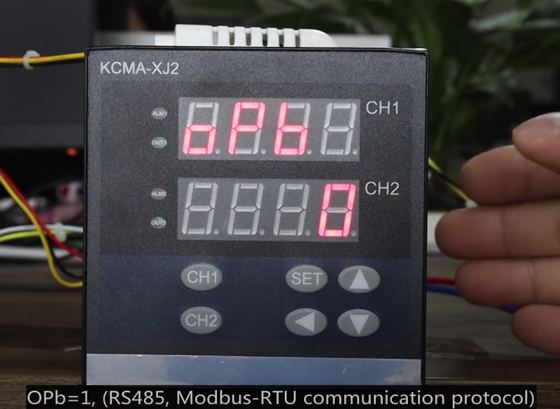 Step 3: Open "Commix" and set the communication parameters. Communication protocol selection: CRC16 Modbus-RTU, open the serial port.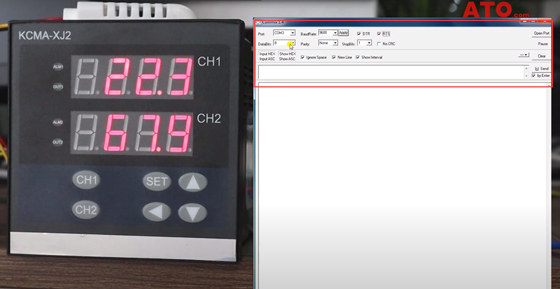 Step 4: Send message.
01 03 10 01 00 01 to read the current temperature value of CH1.
10 01 is the storage address of the current measured value of CH1.
00 DF (hexadecimal)=223 (decimal) is the current measured value of CH1.
The actual temperature is 223/10=22.3℃.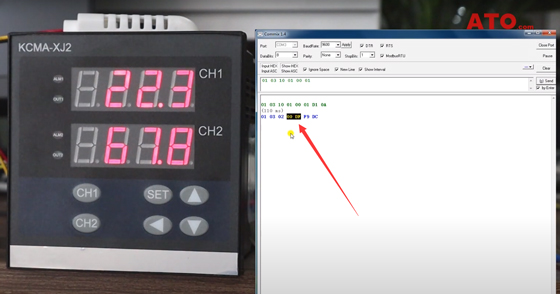 10 02 is the CH2 measurement value storage address.
The current value of CH2 is 02 A4 (hexadecimal)=676 (decimal), and the humidity is 67.6.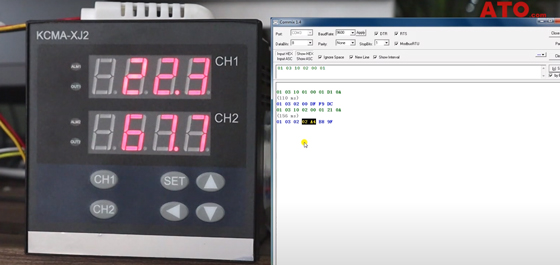 Use the 06 command to modify the SP1 value of CH1 (address 00 07), and modify it to 200.0°C (2000 in hexadecimal is 07 D0).
Check the panel value after sending the message, SP1=200.0.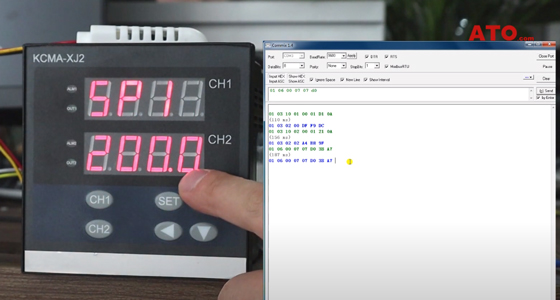 Modify the AL2 value of CH2 to 03 D6 (hexadecimal).
View the current AL2 value, which has been modified to 98.2 (decimal) = 03 D6 (hexadecimal).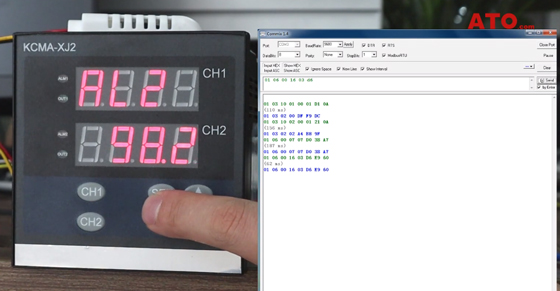 Step 5: Use special software to communicate with the temperature controller.
The default password is: admin.
Let the software automatically match the thermostat. Click Apply when matching is complete.
At this time, the software can display the current measured values of CH1 and CH2 of the temperature control meter normally.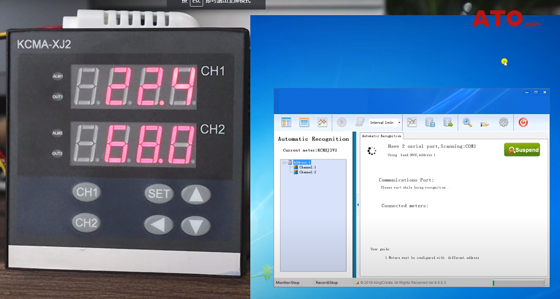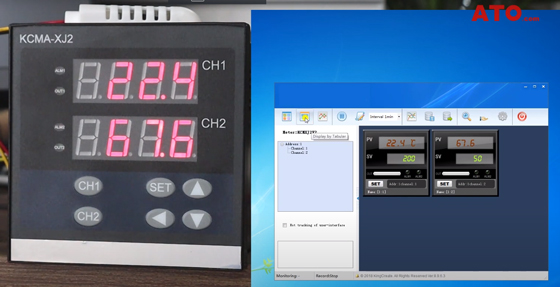 We can switch between different display methods, and can also save records and so on. You can also modify some parameters of the controller on the computer.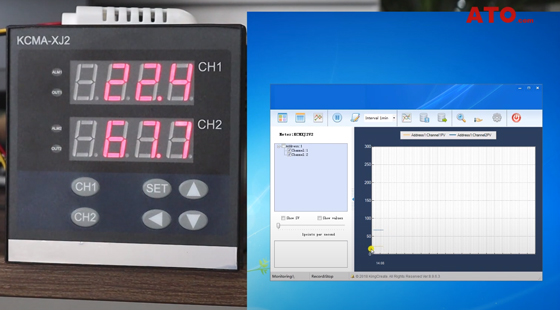 The SV value is the current set temperature. We can long press CH1 or CH2 to enter SP to view the current set value.
Modify the value of SP2 on the panel, and the SV on the computer can also be displayed.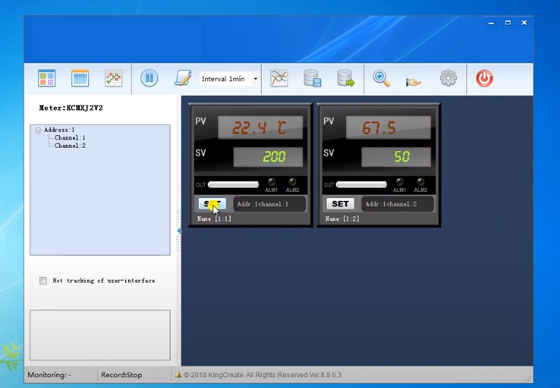 You can also view the video below to know more about how to use a dual channel PID temperature controller.