BLDC Motor Controller Control Speed with Analog Signal
Wed, Mar 02 by ATO.com
The speed control methods of the BLDC motor controller include self-contained potentiometer speed control, external potentiometer speed control, and external analog signal speed control (0 ~ 5V). Different occasions and distances can use different speed control mode, which is one of the features of our brushless DC motor kit. Now what we want to introduce is how to use the 5V analog signal BLDC controller to control the speed of the DC brushless motor.
1. The basic wiring of the BLDC motor remains unchanged, and the COM port is directly connected to EN and BRK. 5V analog speed control needs to use SV and COM ports.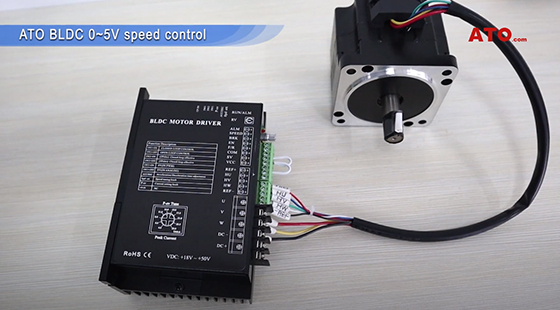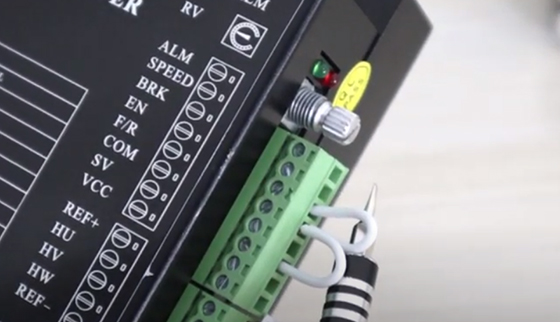 2. Connect the 5V (V+) signal to the SV port, and the GND (V-) to the COM port.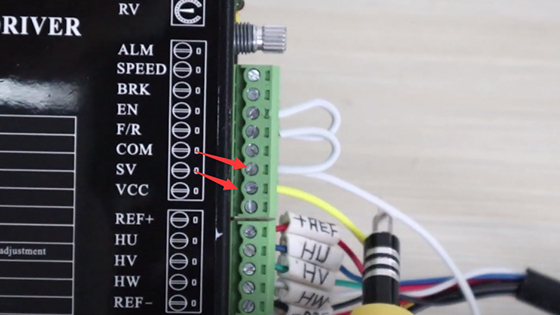 3. After power on, adjust the input voltage, the brushless DC motor speed will increase as the voltage increases.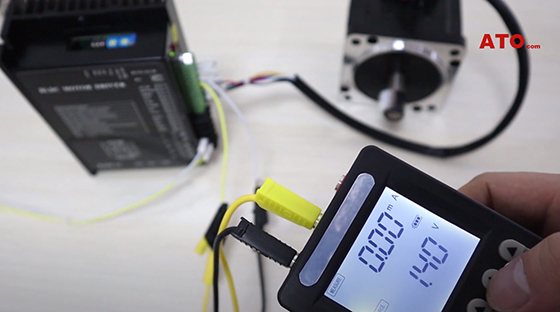 You can watch the video below to learn more about how to control motor speed with BLDC motor controller analog signal.